Britain's chancellor, George Osborne, would have a bloody hard time even if it wasn't for the economic crisis he is trying so hard to fix (with limited success). Just take #burgergate, for example, or "shamburger" as some have taken to calling it.
In a fit of maths-induced madness, he tweeted a photo of himself on Wednesday eating a burger and fries. The immediate interpretation, given that this is the well-spoken privately-educated decedent of the British aristocracy using Twitter, was one of derision. "Poshburger" was accepted into the national vernacular.
Here's the photo: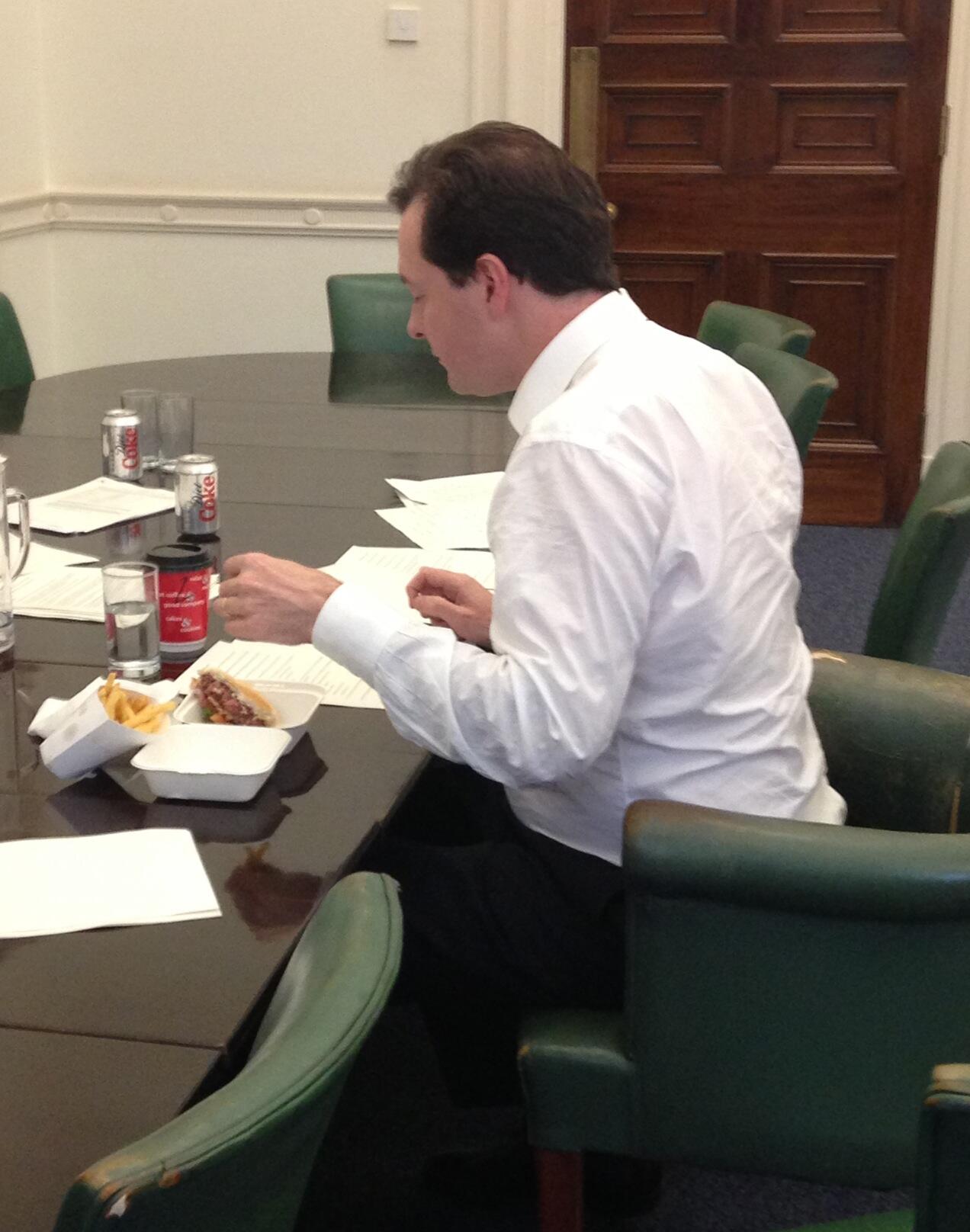 The Sun, smelling blood, immediately went out with a forensic eye and a sniffer dog trained to pick up the scent of toffs walking by. It reported that Osborne had sent lackeys 1.6 miles down the road to Waterloo station, bypassing 10 McDonalds restaurants where he could have got sub-par nourishment for a mere 99p, and ending up at Byron. Burgers at Byron cost £6.75, standard issue.
Netizens also mocked poor old George with photoshopped versions of the photo:
The local government minister Eric Pickles couldn't resist having a jab at his good mate George: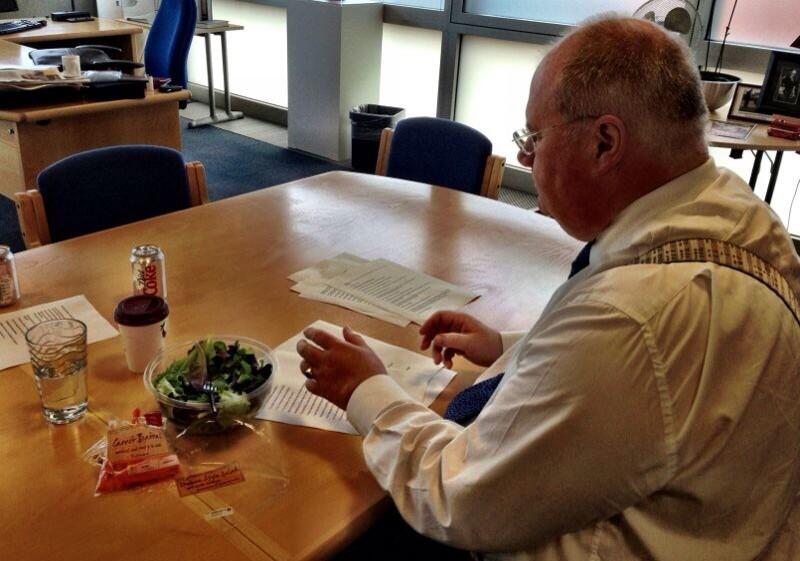 And in all fairness, it is rather funny. The chancellor took it in fairly good humour, saying: "There I am working late on my speech, and I've got a takeaway hamburger, but it puts you on the front page of the Sun. It's an occupational hazard,"
On the other hand, I do feel a bit sorry for him. This is a bit like the national equivalent of elbowing the geeky guy with glasses at school.
Bottom line: ridiculing politicians is good, but we should also be good humoured about it.